about us
Beijing FontGoods Technology Co., Ltd. is an Internet + cultural and creative enterprise, focusing on the distribution, agency, purchasing and sales services and Internet font e-commerce services in the field of font software, providing font business authorized sales and professional consultation for enterprises, governments, civil organizations and individuals , consulting services, and strive to become the largest authorized commercial font service provider in Greater China as the development goal.
Fontgoods .com operated by Beijing FontGoods Technology Co., Ltd. is a commercial authorized website of genuine fonts. At present, it has obtained the Chinese mainland or global agency rights for a number of font brands, including: Monotype (include: Monotype, Linotype, ITC, FontFont, Bitstream, Ascender, Image Club, Adobe, URW Type Foundry, Hoefler&Co, Fontsmith and other font brands), AaFont (under Hanyi font), Dynacw, Zhongyi, Zihun, FontMo, CNType, SiyuZiKu, MarkType, ZiyuFont, Chuangkit Font, Qingke Font, Chanyu Font, Handan Font, LiXuke Font, HyFont, Font.Gold, Font.Cafe, iFonts and provide MyFonts, Fonts.com, Fontspring, FontHaus, Font Bundles, Creative Market, Creative Fabrica, Type Network and other website platform font commercial authorization purchasing services.
Our typical customers are: New Oriental, Huawei, Xiaomi, Konka, Xingwang Ruijie, Litong Technology, Mihayou, Zilong Games, Yum China (KFC), Haihongda (Haidilao), Dingjin Foods, Weird Whole Foods, Keniu, Disney, Ogilvy & Mather, Publicis, Saatchi & Saatchi, Shangtuo, Xintai Smart Auto, Guoji Zhijun Auto, Emma, Pagoda, MicroPort, Hot Wind, Bozhu Hotel , L'Oreal, Proya, Hua'antang, Sucui Cosmetics, Luyou Catering, Yulian, Haimuxing, Baiku Electronics, Haoyang Electronics, Duozhi Technology, Zhixun, Wei'anmi, Yuanfudao ( Yuanli Education), Yuheng Culture, Inscription Culture, Huifan Education, IGG.
Relevant qualifications of the company are as follows: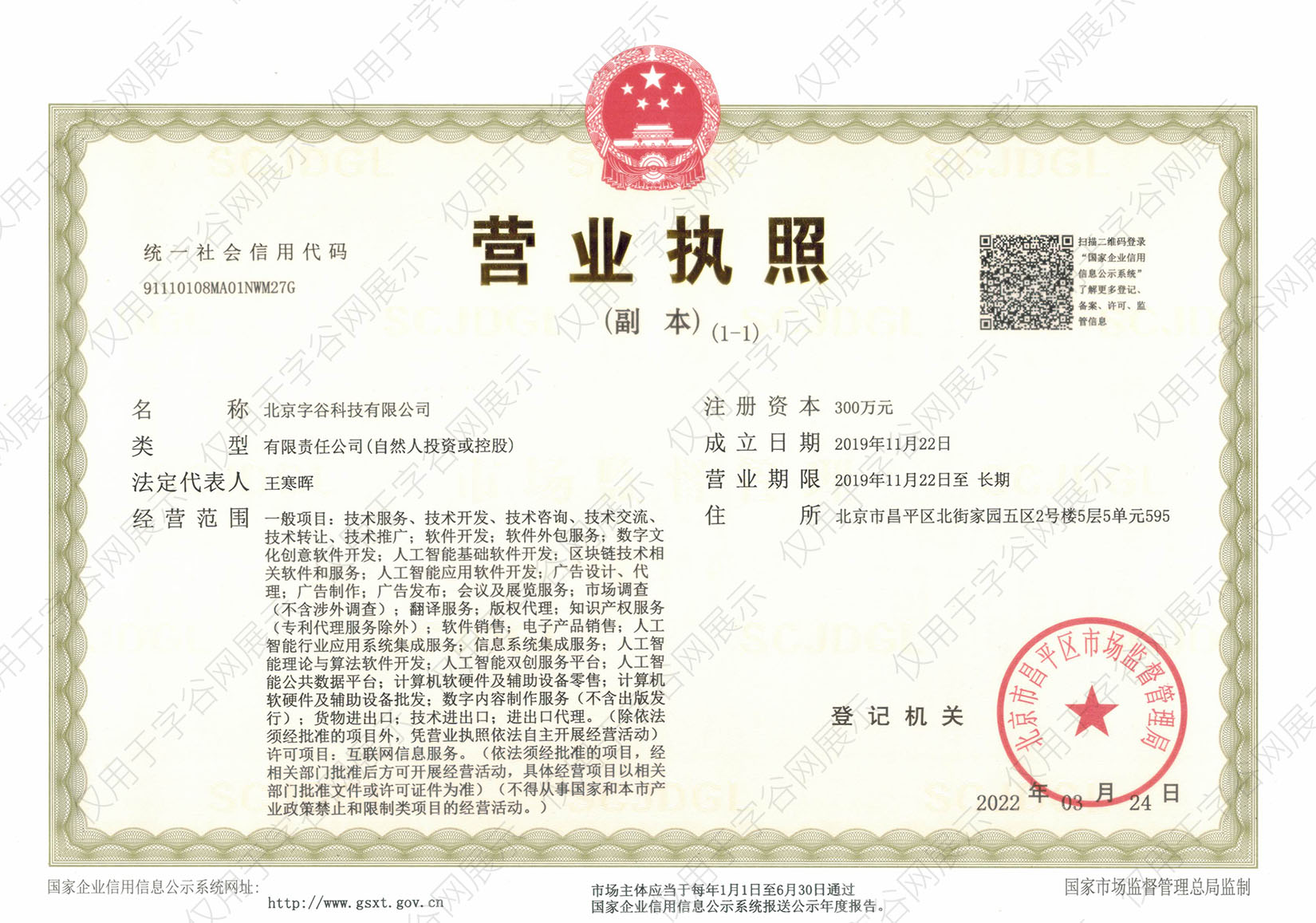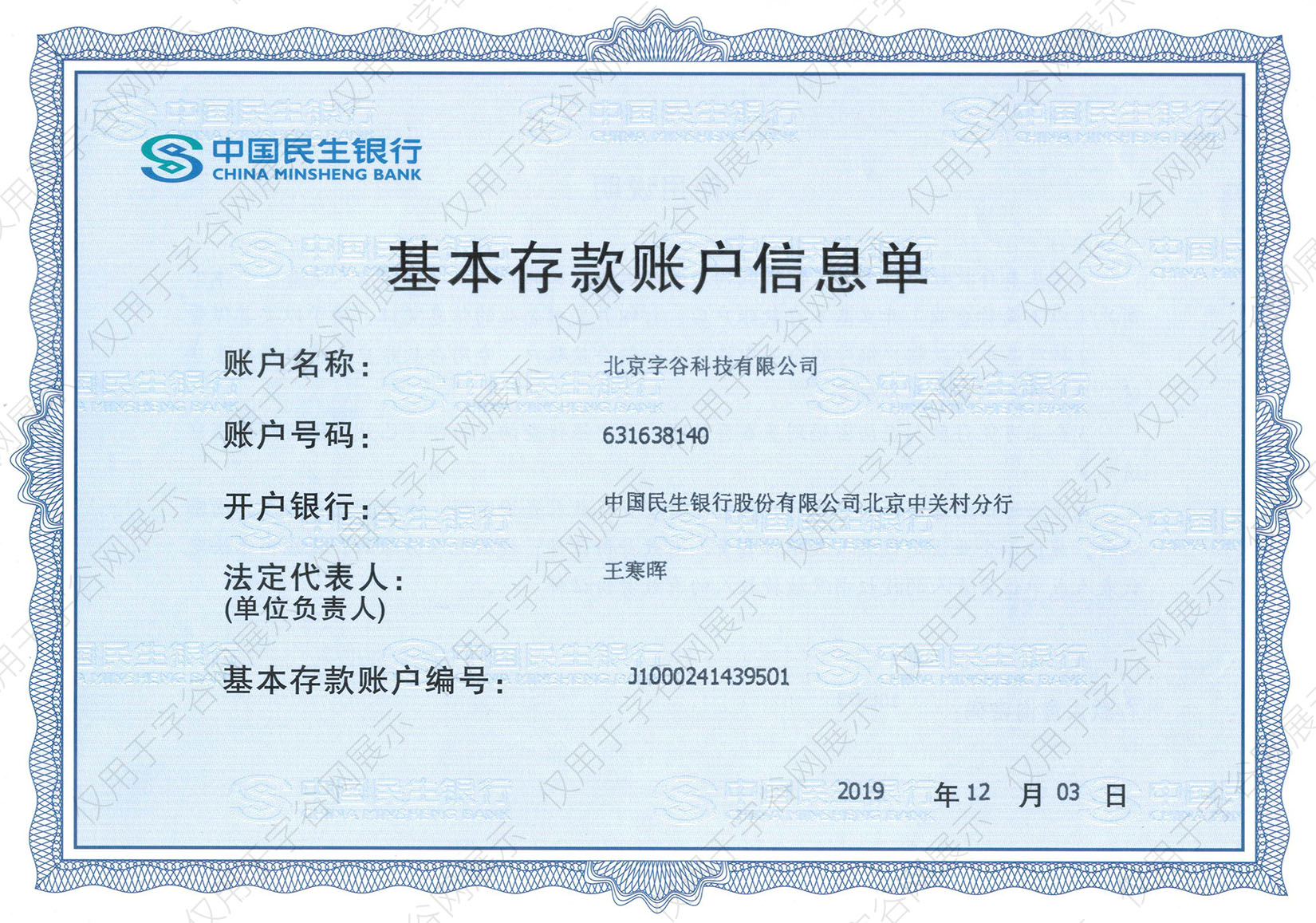 ---
"FontGoods" is the registered trademark of Beijing FontGoods Technology Co., Ltd. or its affiliates in the People's Republic of China and/or other countries or regions; Beijing FontGoods Technology Co., Ltd. or its affiliated companies enjoy the copyright of art works in the words, graphics and combinations of "字谷"(Chinese), "FontGoods", "FontGoods Logo", etc. Without written permission, no one shall display, use or otherwise dispose of it in any way, nor show others that you have the right to display, use or otherwise dispose of it.